Chrysler, Dodge, Jeep, & Ram Drivetrains Defined in Plattsburgh, NY
Have you ever mistaken four-wheel drive for all-wheel drive or vice versa? Both of these drivetrains are often used interchangeably, with some owners understanding the differences in both systems and the separating factors. At our car dealership in Plattsburgh, we're happy to fill you in on the distinctive characteristics of both drivetrain systems, along with the different Chrysler, Dodge, Jeep, and Ram models in our inventory you can discover them in.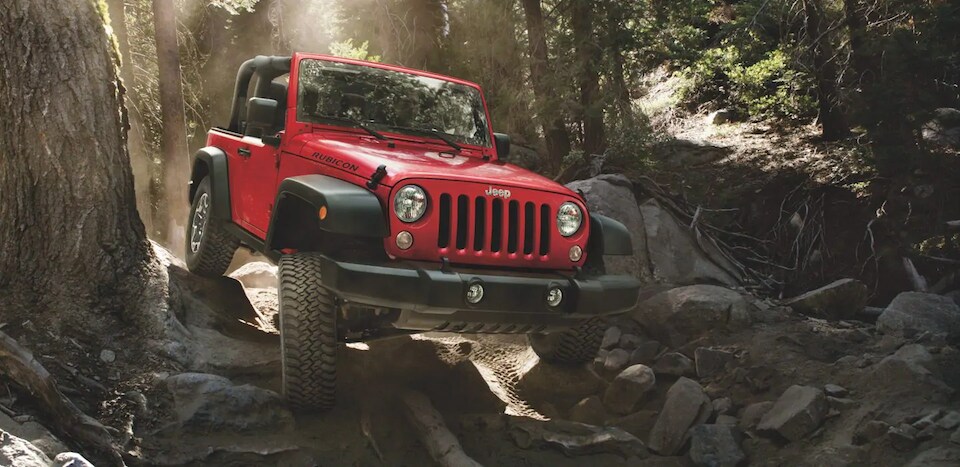 Four-Wheel Drive: An Off-Roader's Dream
If you're familiar with vehicles built to withstand uneven, potentially treacherous off-road terrain, you may know of the famed four-wheel drive system that allows these vehicles to achieve what was previously inconceivable. Utilizing the front and rear axles to split power and bring as much torque to each wheel in your vehicle as possible, you'll find no adventure to be off limits with this controlled system that thrives in adapting to your surroundings.
The famed Jeep lineup includes the Cherokee, Grand Cherokee, Renegade, Compass, Gladiator, Wrangler and Wrangler Unlimited all feature an award-winning 4x4 system, with trucks like the Ram 1500 and Ram Heavy Duty 2500, 3500, 4500, 5500 also coming equipped with available four-wheel drive to help you pull off the pavement in Malone and explore the road even further.
All-Wheel Drive: Stability in Every Setting
All-wheel drive is popular these days for a number of reasons, with its availability in a number of body styles and models being a compelling factor. With the option of driving AWD models such as the Dodge Charger, Challenger, and Durango located near St Albans, Vt. you'll find the impact all-wheel-drive can have in providing traction to your vehicle's wheels and a grip to the road monumental as the weather continues to change around us. Delivering power to the wheels of vehicles like the Chrysler 300 with the most traction through splitting available torque, this system is working continuously and monitoring the road below you for improved control and consistent safety.
Looking to hear more about our family of all-wheel drive or 4WD vehicles? Pay us a visit here at Durocher Auto Sales, conveniently located at 4651 Route 9 in Plattsburgh, NY 12901 or feel free to contact us today.