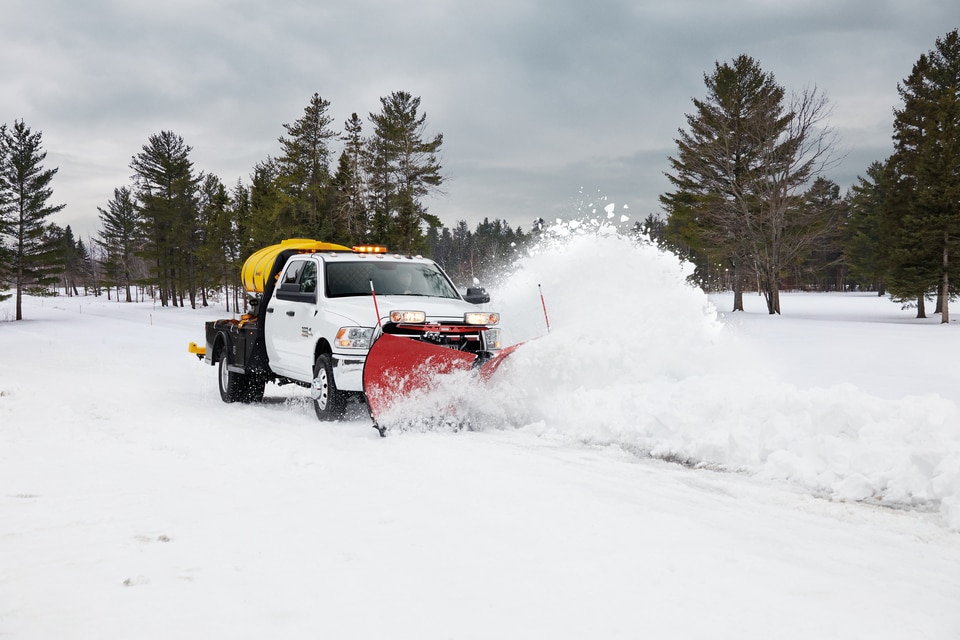 The snow is starting to pile up, especially around New York and Vermont. Whether it's a small flurry or a massive snow storm, be prepared by buying a plow now, before the real snow starts to fly. Wouldn't it be nice to retire the snow blower or, if you're really old fashioned, the shovel and destroy the snow in your driveway with your new snow plow? Do you already have a plow, but need something more modern or more heavy-duty? Are your town snowplows in need of an upgrade? You can find all of your snow and ice equipment right here at Durocher Chrysler Dodge Jeep Ram.
We carry many different snow plow and snow removal parts and equipment from a plethora of top brands, like Fisher, Sno-Way, Western, Meyers, and Buyers, and we can find you exact plow that your truck requires. Our technicians have been trained in all things snow plow and not only know how to install each new plow, but they also know how to maintain and repair each brand that comes their way.
Don't have a truck that can handle a plow? We carry some of those as well. Take a look at our large inventory of new and used Ram trucks to see what we are currently offering and let us help you find the truck and plow combination that you require.
Already have a truck and a plow? Schedule a service appointment and let us get you ready to head out on the road. We know that you are itching to plow all of the snow away from the your driveway, your niegh
NOW is the perfect time to buy a plow. Don't wait until the new year. The snow may be here, but we have a long way until spring and it's best to be prepared.