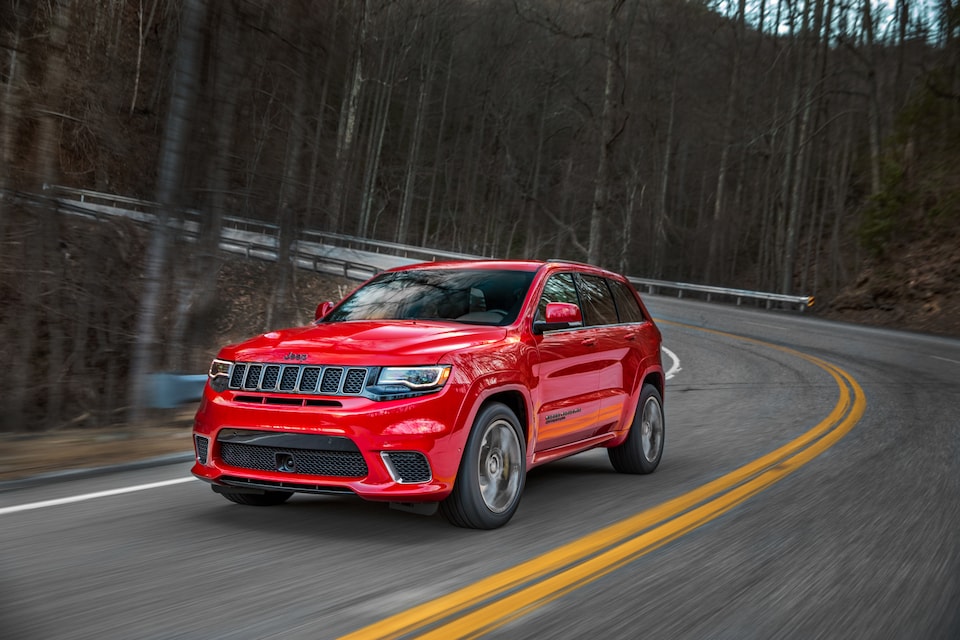 ?
Sport Utility Vehicles are extremely versatile and come in a wide array of shapes, sizes, and powertrains. At Durocher Chrysler Dodge Jeep Ram we offer many different SUVs from both the Dodge and Jeep brands. These include the newest Dodge Durango, Dodge Journey, Jeep Cherokee, Jeep Compass, Jeep Wrangler, Jeep Renegade, and Jeep Grand Cherokee SUVs in a plethora of trim levels and packages. With all of these choices you'll be able to find the SUV that best matches your style and needs.
Imagine all the ways your new Dodge or Jeep SUV could make your life better.
Picture driving through Malone or Elizabethtown in your new Jeep Wrangler, smiling as you see peoples' heads turn as you drive past, and enjoying the wind in your hair from the topless, doorless, and even windshieldless body of your new Jeep Wrangler. Imagine packing the kids into your new Dodge seven-seat Durango or Journey as you tow your boat behind for a fun day on Lake Champlain. Think about how much fun it would be to cruise around the streets of downtown Burlington in your new Jeep Cherokee or how it would feel to plow through the wintery roads of Plattsburgh with the 4X4 system of your new Jeep Compass or Jeep Grand Cherokee. The possibilities are endless.
There are also many other practical applications for new SUV. Like folding all the rear seats down and helping your buddy move across town. Or tying your kayaks to the top of your new SUV and packing the other beach gear along with your family in the cabin. Or taking a road trip with your best friends and having plenty of room to spare.
You could do all of these things and more in any of your new SUVs from Durocher Chrysler Dodge Jeep Ram. Feel free to visit us if you'd like to find yours today!