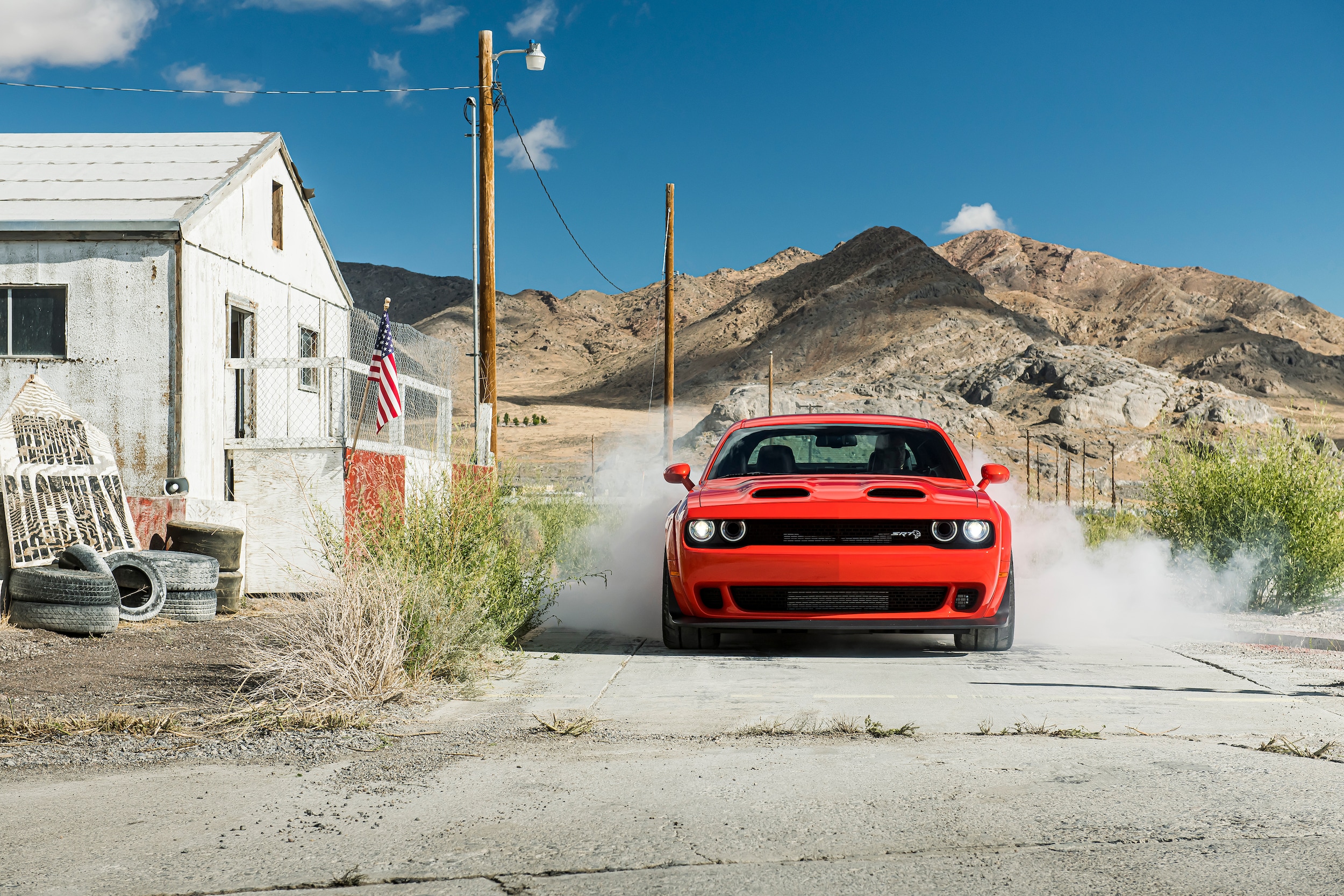 In the automotive world, power is often synonymous with performance. While many automakers offer performance vehicles with a hefty dose of power, four brands stand out as power purveyors. The Chrysler, Dodge, Jeep, RAM, family of cars, trucks, and SUVs have been dominant on the street, the trails, and the track in recent years. This is thanks in no small part to the family sharing one of the most potent drivetrain lineups available in mass production. Continue reading to learn more.
The Dodge Legend
The Dodge brand has a long-standing tradition as an aggressive automaker, and the newest lineup of Dodge cars is no exception. The street-pounding Challenger and Charger specialize in muscle. From the muscular appearance to the available SRT packages offering well over 700 horsepower, both of these cars are among the fastest on the road.
New for 2021 is the Dodge Durango SRT, the newest member of the Hellcat family. When equipped with the SRT Hellcat package, this Durango is the fastest three-row SUV ever built. If these SRT models were not enough, the Dodge Challenger is available with a hyper-performance package that is dubbed the Dodge Demon. The supercharged 7-plus liter engine with tuned exhaust and racing tires is also one of the quickest production vehicles ever made.
The Power Of Jeep & RAM
Not to be left out, the Jeep and RAM brands bring the SRT power off the beaten path with the Jeep Grand Cherokee Trackhawk and the Ram TRX. The Trackhawk adds Hellcat power to the already plush and capable Grand Cherokee. While the performance-tuned suspension and appearance packages may not be optimized for off-roading, it is still a Jeep through and through.
The RAM TRX is aimed to take the off-road crown from the Ford Raptor and succeeded spectacularly. The Hellcat-powered TRX offers massive suspension travel with electronically adjustable dampening that can be tuned from the cabin on the fly. The TRX was developed in some of the world's harshest conditions and was engineered with the strongest and lightest materials making it a true marvel of performance engineering.
The full new lineup of Chrysler, Dodge, Jeep and RAM vehicles are built with the same underlying drive to exceed expectations. Each model, whether in standard trim or fully loaded, delivers on that goal.