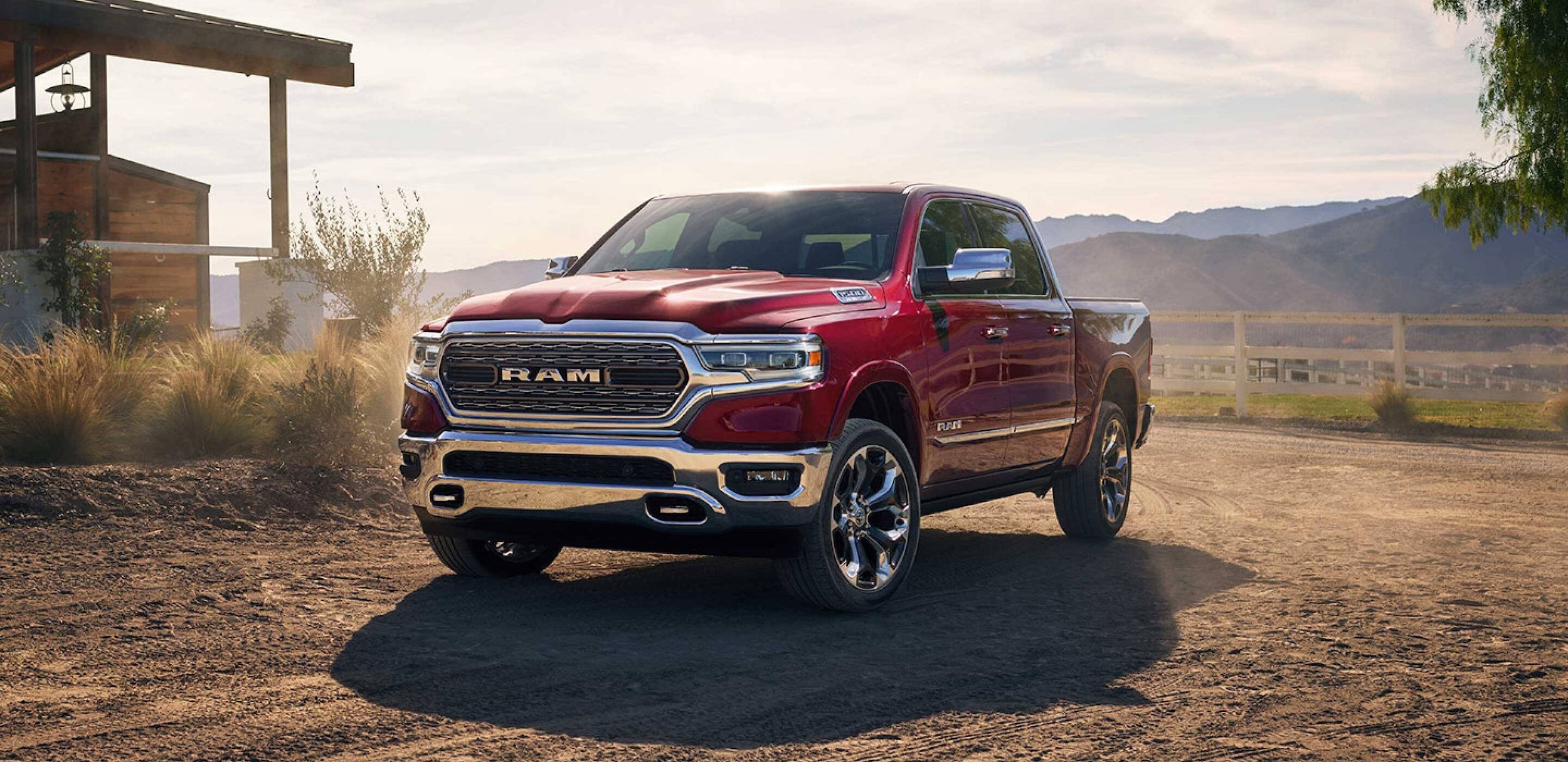 Ram Work Truck Inventory
Ram builds tough, capable trucks that can handle any task, big or small. That's why their vehicles are the choice of countless farmers nationwide.
And that's also why, a few years back, Ram launched its Certified Agriculture Dealerships program. A first-of-its-kind in the truck industry, this certification lets farm and ranch families know staff at this dealership understands the uniqueness of their business. It also signals the dealerships commitment to the timing of wheat harvest, calving season and third cutting hay by adjusting parts of its operations to accommodate the unique demands of each commodity, and every season.
RAM Certified Agriculture Dealership in Plattsburgh
Ram counts Durocher Auto in Plattsburgh among its Certified Agriculture Dealerships. To become a Certified Agriculture Dealership, Durocher was required to select at least three team members to successfully complete a curriculum prepared by its agriculture partners. The program recommended one each from sales, parts, and service.
Your Certified Agriculture Specialists at Durocher Ram are Bob Durocher, Eric Ficociello, Greg Brooker, and Robby Durocher.
"An appreciation for agriculture's needs has deep roots with this dealership, and the Ram brand," Durocher Ag Specialist Bob Durocher said. "The Ram CAD program was built with input from educational experts, agriculture experts, family farmers, and ranchers, so our dealership can offer the industry something more...a partnership that understands, and adjusts to, those needs at every level."
Ram Trucks for Your Farm or Ranch
With the initial curriculum complete, the Durocher Ram team will now participate in a continuing education effort that synchronizes their learning with everything important to agriculture in northeastern New York. Ongoing education, combined with what our specialists learned through the initial curriculum, will allow the dealership to become a real-time partner with area agriculture by pro-actively anticipating and meeting the changing demands of its family farm customers.
Durocher Ram offers a wide array of specially-designed Ram work trucks specifically for agricultural workers. And experts at Durocher Ram, and the farms they support, will be able to provide buyers with firsthand knowledge of the work these Ram trucks can handle.

For more information about what this certification means, and how Durocher Ram intends to use it, contact us online or pay us a visit at our dealership in Plattsburgh.
Ram Work Truck Inventory