Besides selling quality Chrysler, Dodge, Jeep, and Ram models to Malone area customers, Durocher Auto Group is also an authorized distributor of Ranger Shelving. 
Come to Durocher Chrysler Dodge Jeep Ram Near Malone For Ranger Shelving
Malone area drivers who own a service vehicle or van, such as the Ram ProMaster, will be glad to utilize the shelving offered by Ranger. Made from highly durable and lightweight aluminum, these shelves weigh nearly half that of steel shelving units. Ranger shelves are innovative and custom built for almost all service vehicles including the Dodge Sprinter, Ford Transit, Ford E-Series, GM Savana Express, and Box Trucks.
With these shelves, you'll be able to conserve your already limited space and enable you to maintain maneuverability within your vehicle. Ranger Shelves can be essential for keeping your on-the-road business neatly organized, saving you time and money. To purchase your Ranger Shelving, contact Durocher Chrysler Dodge Jeep Ram today!
Vehicle Storage Packages Available For:
Dodge Sprinter
GMC Savana/Express
Ford E-Series
Nissan NV
Ford Transit Connect
Dodge Caravan
Available Shelving Packages: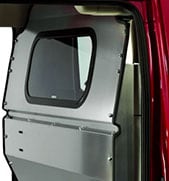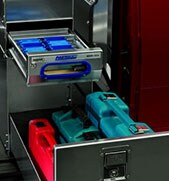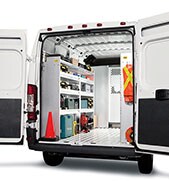 Partitions
Drawer Systems
              Shelving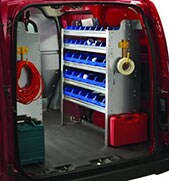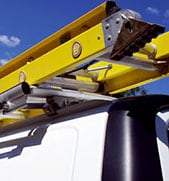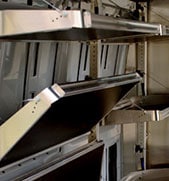 Bin Shelving                                 Ladder Racks                                   Fold-Up Shelving