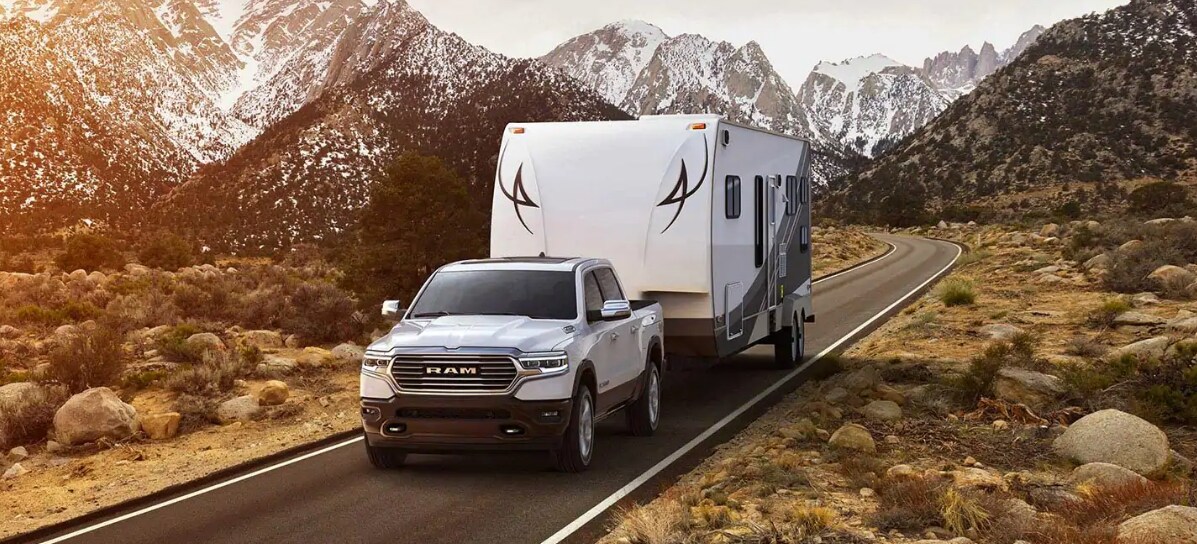 Whether you're an avid adventurer or need a vehicle that can handle your line of work, a truck with great towing capability will certainly come in handy. When it comes time to hitch up a trailer to tow your gear, boat, or more, it's important to understand your vehicle's towing capacity so you don't wear and tear its parts.
At our Malone area car dealership, we will gladly help you learn what your Chrysler, Dodge, Jeep, or RAM vehicle can handle. Before you take along the hefty cargo on your next grand outing, remember to keep these three key figures in mind. 
GVWR - Gross Vehicle Weight Rating
This figure refers to the maximum operating weight of your vehicle and what it can safely weigh. It includes your vehicle weight, added weight from passengers and cargo, as well as tongue weight. This value should always be observed, even when you're not towing.
GTWR - Gross Trailer Weight Rating
Simply put, this number represents the weight of the trailer and what's in it. Although you might be tempted to try pulling more than your truck can handle, pushing the limit can result in serious consequences. Stress will be put on the powertrain, and your vehicle might not have the ability to safely come to a stop.
GCWR - Gross Combined Weight Rating
This limit specifies the maximum combined weight of your vehicle and your trailer that can be considered safe. While the Gross Combined Weight Rating includes the vehicle, passengers, cargo, tongue, and trailer weight, you should note that it's usually less than the sum of your GVWR and GTWR. If you max out both your GVWR and GTWR, there's a good chance that you're over your GCWR and will have to take off some weight to operate your truck safely.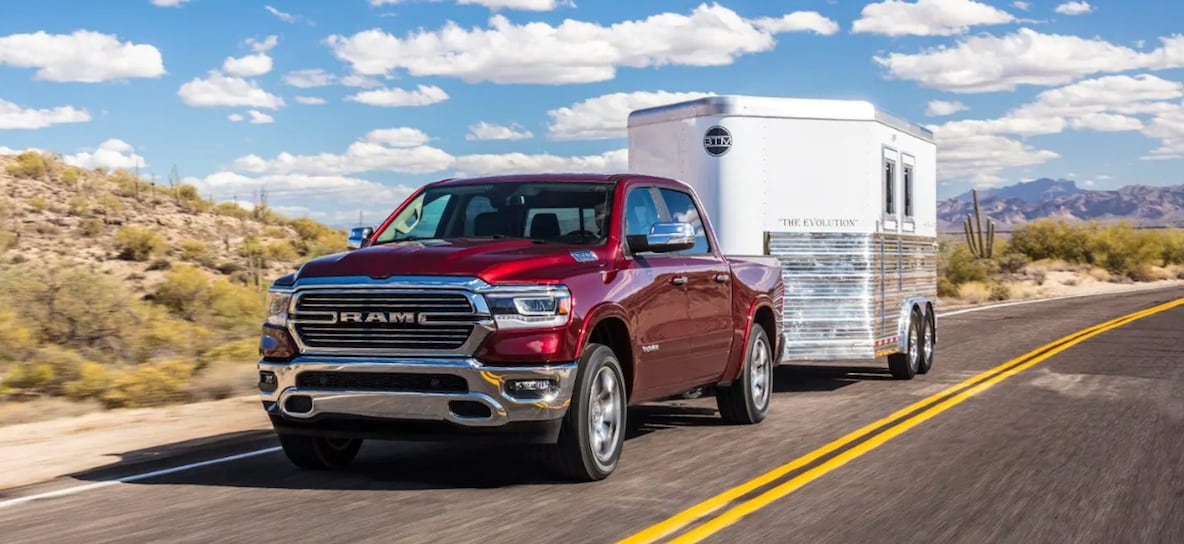 Know Your Truck's Towing Capacity For a Safe Drive Through Malone
Always pay attention to these three figures to ensure your truck can safely tow. If you're in the market for a new vehicle with impeccable towing capacity, make your way over to our car dealership near Malone to check out our incredible new RAM trucks for sale!
For more information about your Chrysler, Dodge, Jeep, or RAM vehicle's towing capacity, please don't hesitate to contact us at (877) 862-9764.
View New RAM Truck Inventory